Alison Langmead holds a joint faculty appointment between the Dietrich School of Arts and Sciences and the School of Computing and Information at the University of Pittsburgh. She teaches and researches in the field of the digital humanities, focusing especially on applying digital methods mindfully within the context of visual and material culture studies.
Alison serves as the Director of the Visual Media Workshop (VMW). The mission of the VMW is to develop and encourage the creation of innovative methods for producing, disseminating, and preserving the academic work using digital technologies as a fundamental component of our scholarly toolkit. Additionally, Alison researches the relationship between the historical practice of information management and digital computing, both as a historical narrative and also as a complex, changing process in contemporary America. Alison is also the principal contact for the DHRX: Digital Humanities Research at Pitt initiative, which represents a transdisciplinary network of scholars here at the University of Pittsburgh who use digital methods to study the ways in which humans interact with their environments.
When and why did you start incorporating Digital Humanities in your work?
My first mindfully digital project in the humanities was the creation of a catalog-database of a few hundred ecclesiastical structures built in South-Central France during the eleventh and twelfth centuries. This work was for my dissertation, and along with keeping track of the physical characteristics of the buildings, I also created a custom descriptive taxonomy to better understand the similarities and differences in the forms presented by these structures. Along with this work, I created a number of digital maps that also helped me understand how this formal variation was distributed across the landscape.
As for "why," I suppose my answer is two-fold. First of all, since I was dealing with hundreds of structures, I knew that I needed a way to manage the information I was collecting. My turn to computational information management techniques, however, was made easier by the fact that my parents were both in the computer industry and I had grown up in an environment where I was expected not only to know how to use computers (even as a child of the 1980s), but also how they work—and here I mean as a product of mechanical and electrical engineering. I have always been more of a hardware creator than a software creator at heart, which I also think led me towards the field of art history and its focus on materiality.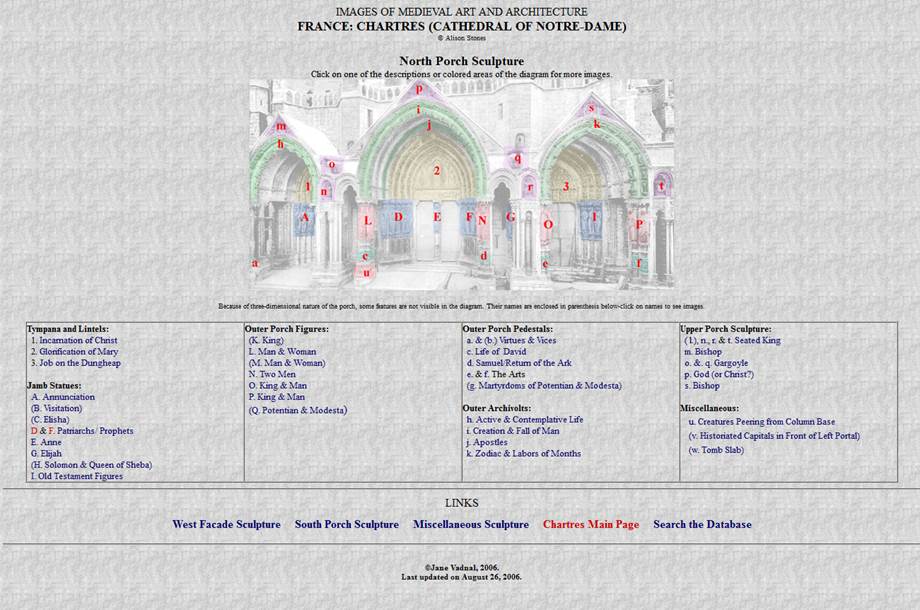 The Sustaining MedArt project considers the socio-technical history of a scholarly website, "Images of Medieval Art & Architecture" (http://www.medart.pitt.edu), commonly known as "MedArt," as part of a broader exploration of recordkeeping practices and preservation plans for digital projects.
Current projects?
At the moment, my greatest challenge is working with my close colleagues to figure out how to repair, rebuild, and restore during a period of ongoing breakdown. How do we reinstantiate those things that were truly valuable from the time prior to the onset of the Covid-19 pandemic, and how do we insistently but productively leave behind the things that no longer serve us.
Greatest challenges that you have had to overcome?
Career-wise, my greatest challenge has been to make legible what is difficult and what is less difficult when working collaboratively on large-scale projects within an interdisciplinary community. The academy can better understand "departments" than it can intellectual communities that thrive on difference. It has proven an ongoing challenging to make this latter type of work understandable to those who are used to working within communities that are founded on a great deal of trained similarity.
Future directions?
Frankly, I'm not quite sure at the moment, but the future is full of possibilities. All of them, however, have at their heart my desire to communicate the ways that computation and computational thinking have changed humanity fundamentally and, perhaps, irrevocably.
Recommended readings?
Anything by Brian Cantwell Smith. One could start with the article "The Limits of Correctness," ACM SIGCAS Computers and Society, 14/15 (January 1, 1985): 18-26, https://doi.org/10.1145/379486.379512.
If you have the time, I also recommend reading his recent work, The Promise of Artificial Intelligence: Reckoning and Judgement (Cambridge, MA: MIT Press, 2019).
Most useful tips?
My most useful tip for students wishing to begin a research and teaching career at the intersection of computing and art history would be to deeply consider the ways that you are already fundamentally operating in a digitally saturated world, both within academia and in your daily life… and then figure out how you would change that world if you could. Next step: learn all that you would need to learn to make that change. That work will prepare you nicely.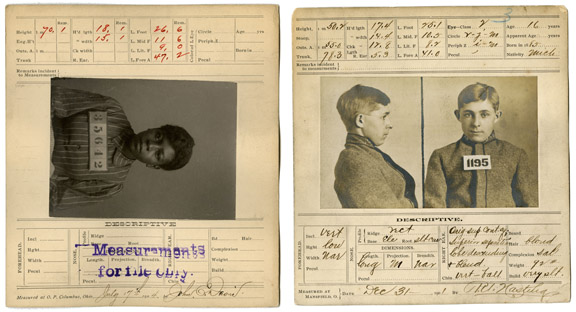 Decomposing Bodies is a project of the VMW focused on the creation, curation, and management of a data-rich digital collection of archival objects dealing with representations of human bodies and the history of identity, identification and incarceration in late 19th- early 20th-century America.
Your greatest contribution to art history?
What a question! I very much enjoyed being part of the Design and Leadership Team for the Getty Advanced Workshop on Network Analysis + Digital Art History. It allowed me to meet such amazing people and help so many projects along the way.
I suppose I could also mention three of my most prized, art-history-forward publications:
Langmead, Alison, Christopher J. Nygren, Paul Rodriguez, and Alan Craig, "Leonardo, Morelli, and the Computational Mirror." Digital Humanities Quarterly 15, no. 1 (2021): http://www.digitalhumanities.org/dhq/vol/15/1/000540/000540.html
Langmead, Alison and David Newbury. "Pointers and Proxies: Thoughts on the Computational Modeling of the Phenomenal World." In The Routledge Companion to Digital Humanities and Art History, edited by Kathryn Brown, 358-373. London: Routledge, 2020.
Langmead, Alison. "Art and Architectural History and the Performative, Mindful Practice of the Digital Humanities." The Journal of Interactive Technology & Pedagogy 12 (February 12, 2018). https://jitp.commons.gc.cuny.edu/art-and-architectural-history-and-the-performative-mindful-practice-of-the-digital-humanities/
Who would you like to meet in the next post of The Humans Behind Digital Humanities?
You are more than welcome to send us suggestions and nominations.